---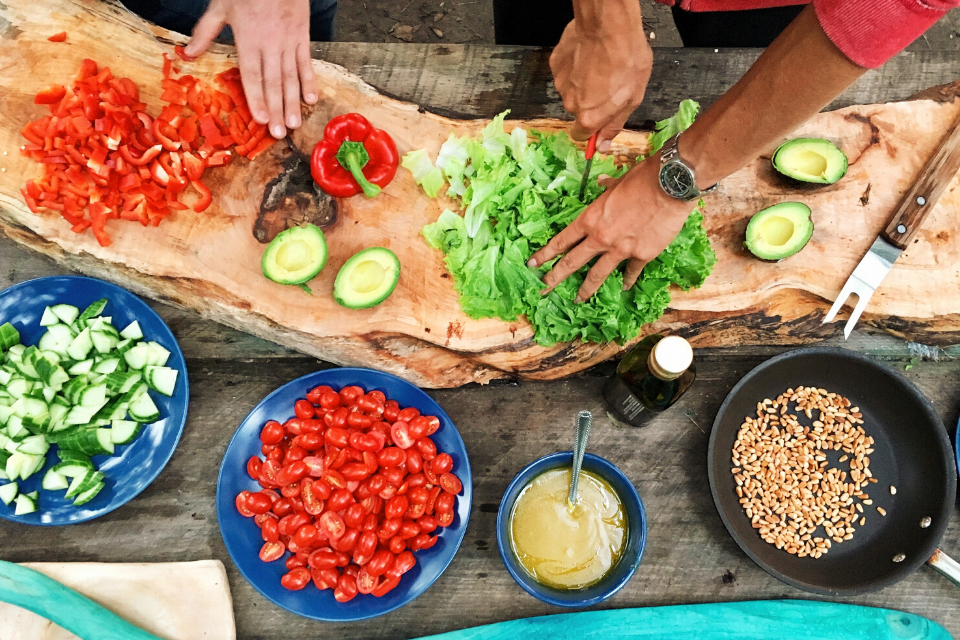 For the past few weeks, social media has been flooding with food. Home-cooked food in particular since everyone is practicing stay home stay safe.
I have put together 5 of the easiest yet fun recipes you can steal to make at home for yourself and your loved ones.
You really don't need to have a degree in culinary arts to make these!
1.Soya Pudding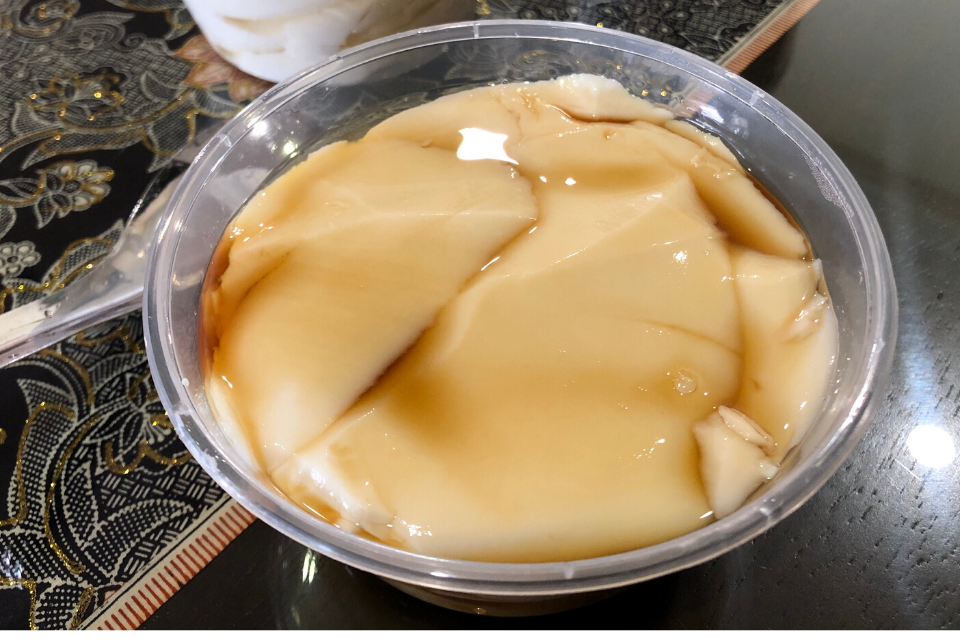 Let's start with dessert, because why not?
Soya pudding is definitely the one dessert that can satisfy not only you but everyone's sweet cravings after a meal!
You only need 2 ingredients :
1litre of soya milk
½ tsp of jelly/agar-agar powder.
How to:
Prepare 8 plastic containers, a pot, and a strainer.
Pour a cup of soya milk and add the jelly powder into the cup. Stir until the powder completely dissolves.
Pour the remaining soya milk and bring to boil on low heat for about 5minutes.
Once the soya milk in the pot is evenly heated, add the jelly mixture in.
Then, gently stir it until small bubbles appear. Continue to stir for another minute. 
With a strainer, pour the mixture into the small plastic containers. 
Make sure the surfaces are free from all bubbles for tofu-smooth pudding. 
Let it cool at room temperature before chilling the pudding for 5 hours in the fridge.
2.Dorayaki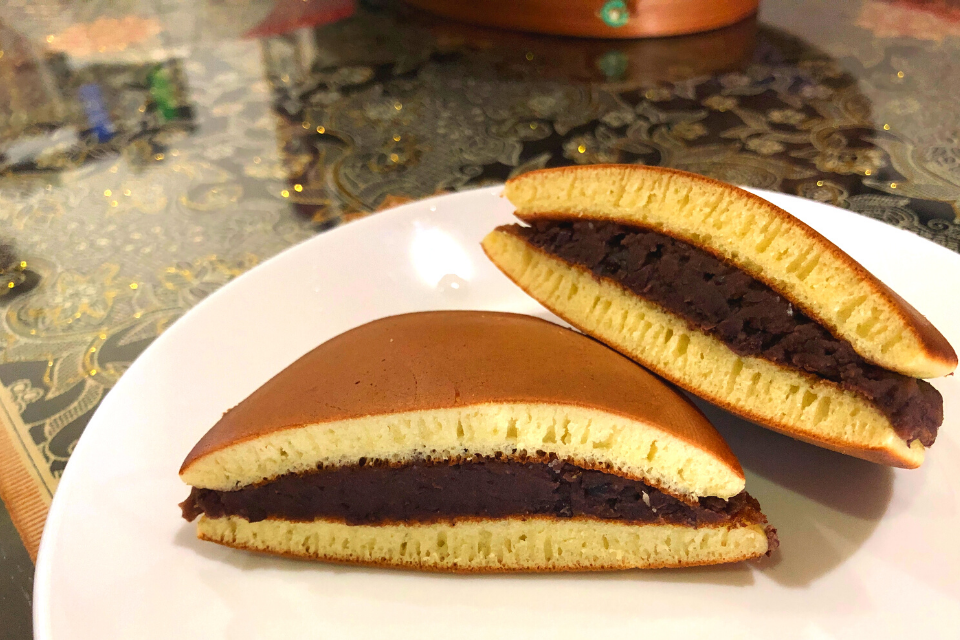 Have you heard of Doraemon?
Oh… what a silly question. Doraemon is pretty much part of most Malaysians' childhood.
So, you must also be wanting to try Doraemon's mouth-watering dorayaki for a long time right?
Well, you are in luck. I have got the recipe!
You need 9 ingredients :
3 whole eggs 
2tbsp milk
¼ cup of castor sugar 
2 tbsp of cooking oil
½ cup of water 
2 cups of all-purpose flour 
1 tsp of baking powder
Vanilla essence 
Nutella, red bean, or Peanut butter for the fillings.
How to :
In a big bowl, put the eggs, sugar and whisk it until it becomes a fluffy batter.
Add in the milk and oil and continue whisking.
Add the vanilla essence and mix it all together with sieved flour, baking powder, and water until you achieve yogurt-like consistency.
Prepare a non-stick pan. Spray a little oil on the pan, make sure it is on low heat.
When pouring the batter into the pan, keep the spoon in one place and pour straight down into the pan, you will have a beautifully round pancake. Remember, don't stir the batter.
Wait for each side to turn golden brown before flipping and removing it. 
Then, let the dorayaki pieces cool, then spread a generous amount of your desired fillings in between 2 pieces.
3. Japanese Egg Sandwich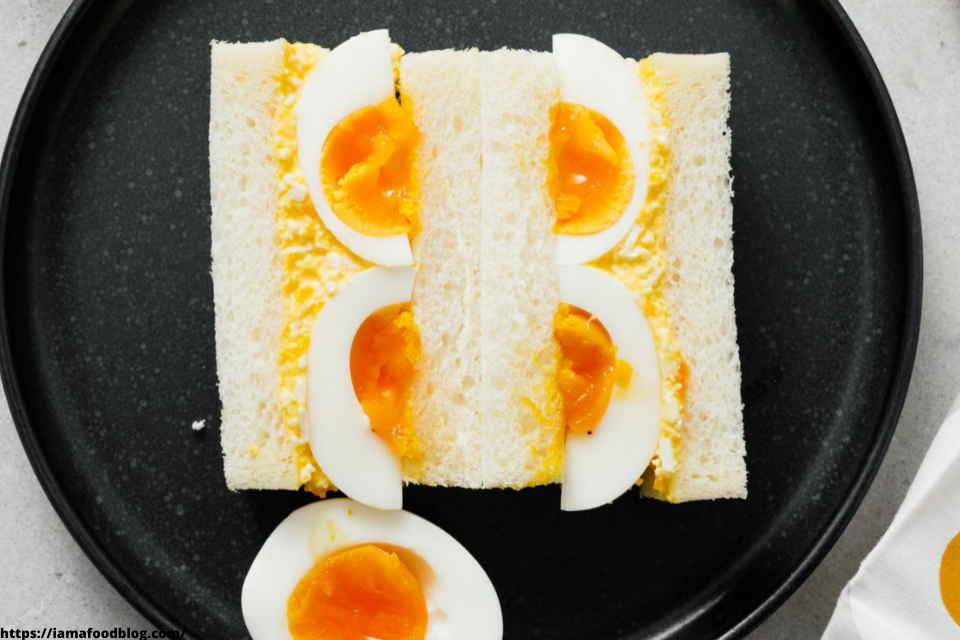 Since we are not able to travel for some time…. and I am sure you are missing Japan's 7-11's egg sandwich(aka tamago sando) but fret not!
You can make it yourselves with just a few ingredients.
You will need :
Bread(wholemeal or white)
Butter
Kewpie Mayonnaise
9 whole Eggs
Pinch of salt
How to :
Using a pot, boil the water and make 3 soft-boiled(low heat for 8 minutes) and 6 hard-boiled eggs(medium heat for 8 minutes)
Make egg salad by combining hard-boiled eggs with butter, mayonnaise, and salt to taste.
Place two halves of a soft-boiled egg, yolk down, on top of a slice of bread.
Fill up the rest of the bread with egg salad, make sure to cover all the edges.
Place another slice of bread on top, and slice the bread lengthwise to serve.
4.Super Creamy Mac & Cheese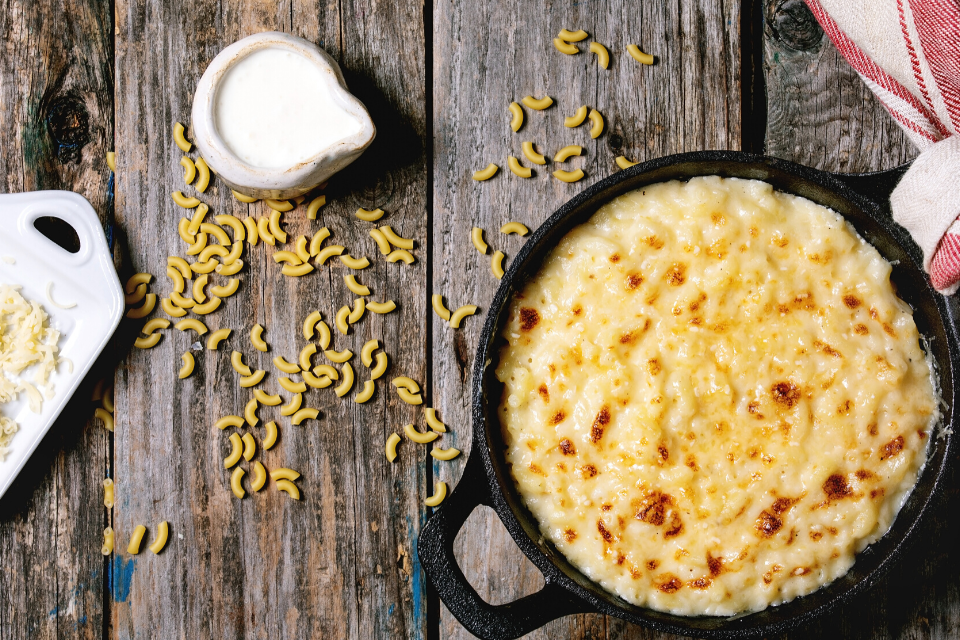 Baked Mac & cheese is almost all of American's comfort food.
In fact, people in Asia actually loves it too! It is easy to make and it is delicious.
There are lots of different Mac & Cheese recipes out there but if you prefer a creamy one, here it is!
You will need these :
1 lb. macaroni
1/2 cup unsalted butter
1/2 cup all-purpose flour
2 cups full cream milk
4 cups grated cheddar cheese divided (measured after grating)
2 cups grated Gruyere cheese divided (measured after grating)
Pinch of Salt
1/2 tsp. black pepper
1/4 tsp. paprika (optional)
How to :
First, preheat your oven to 300 degrees F and grease a 9×13″ baking dish. Set aside.
Boil a large pot of salted water.  When boiling, add macaroni and cook 1 minute less than the package directs for al dente.  Drain and drizzle with a little bit of olive oil so that it does not stick.
While water is coming up to a boil, grate cheeses and toss together to mix, then divide into three piles.  Approximately 3 cups for the sauce, 1 1/2 cups for the inner layer, and 1 1/2 cups for the topping.
Melt butter in a large saucepan over medium heat.  Then sprinkle the flour and whisk to combine until it look like very wet sand.  
Cook for another minute, keep whisking.  Slowly pour in about 1 cup of the milk, while whisking constantly, until smooth.  Slowly pour in the remaining milk, while whisking constantly, until combined and smooth.
Continue to heat over medium heat, whisking very often, until thickened to a very thick consistency.  It should almost be the consistency of condensed mushroom soup.
Remove from the heat and stir in spices and 1 1/2 cups of the cheeses, stirring to melt and combine.  Stir in another 1 1/2 cups of cheese, and stir until completely melted and smooth.
In a large mixing bowl, combine drained pasta with cheese sauce, stirring to combine fully.  
Pour the pasta mixture into the prepared baking dish and top with the remaining cheese and bake for 15-20 minutes, until it is lightly golden brown.  
5.Curry Puff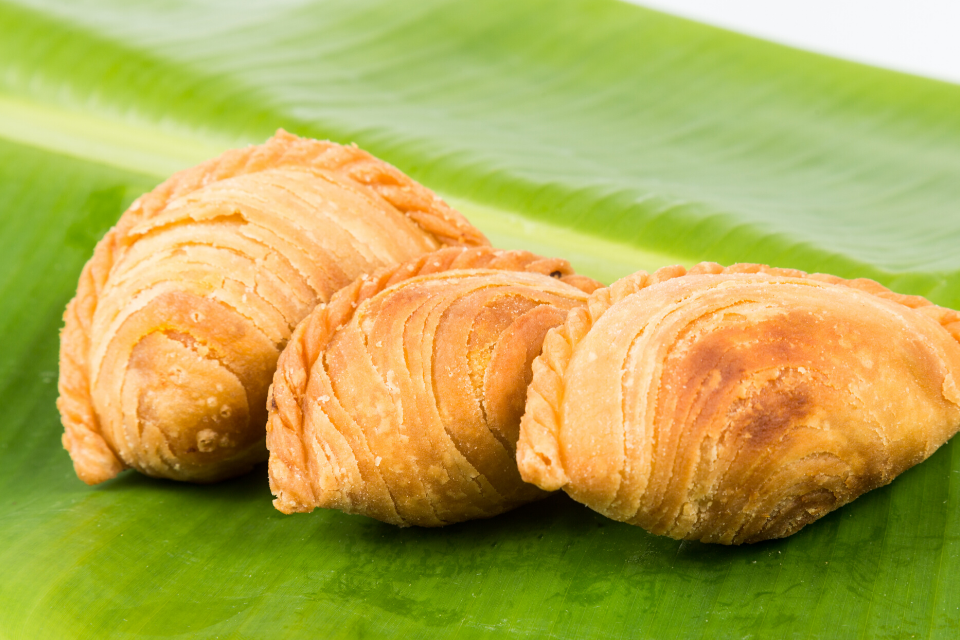 Southeast Asians! We can't deny the fact that curry puffs are one of the many favorite 'kuih'.
Also known as karipap, the crispy pastry is stuffed with a variety of savory fillings such as potatoes, sardine, or a combination of curry potatoes and minced meat.
Ingredients needed :
5g salt
200g all-purpose flour
120 ml of oil
370 ml of water
1⁄2 tbsp oil
1 tbsp yellow onion
2 garlic clove
5g dried shrimps
1 curry leaves
1 1⁄2 tsp curry powder 
320g potatoes
How to:
In a bowl, mix salt and flour evenly. Set aside.
Heat oil in a pan at high heat. Pour hot oil directly into the flour mixture. Mix well. Then add cold water and continue kneading until the dough comes together. Set dough aside in the refrigerator.
In a pan, stir-fry onion slices and minced garlic with oil until fragrant. Add blended dried shrimps, curry leaves, and curry powder. Then, add diced potatoes. Add water and simmer at low heat until the potatoes are softened.
Take the dough out and divide the dough equally into balls. They may be refrigerated to ensure the dough is more manageable. Flatten dough until it is about 0.2cm thick. Place filling in the middle of the flattened dough.
Fold sides together to create a semi-circle. Seal the sides by pinching the dough together, create the distinctive edge of curry puffs.
Fry curry puffs at low to medium heat until golden brown.
Enjoy cooking!
Let me know if you would like to see more of the recipes in the comment box below!
---