---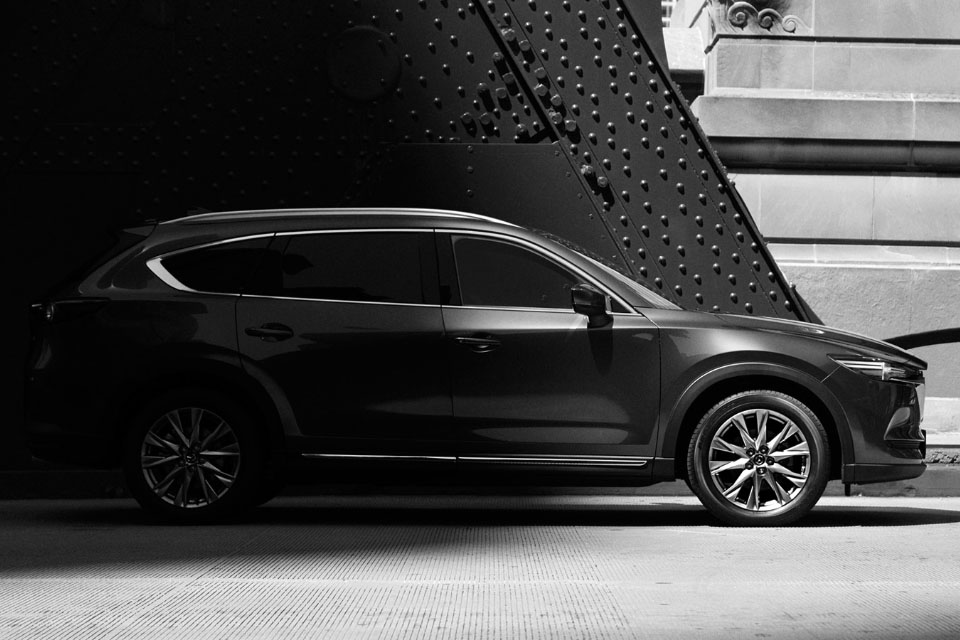 The Mazda CX-8 has just recently been launched in Malaysia. Being the smaller sibling to the CX-9 and a bigger brother to the CX-5, this CX-8 fits right between the 2 popular Mazda SUVs.
The super spacious SUV is both fun to drive and provide comfort even it's a SUV. One thing differs it from other competitors is it's been offered in both 6 or 7-seat configurations, thus giving you versatility to suit different types of needs for both driver and riders.
Exterior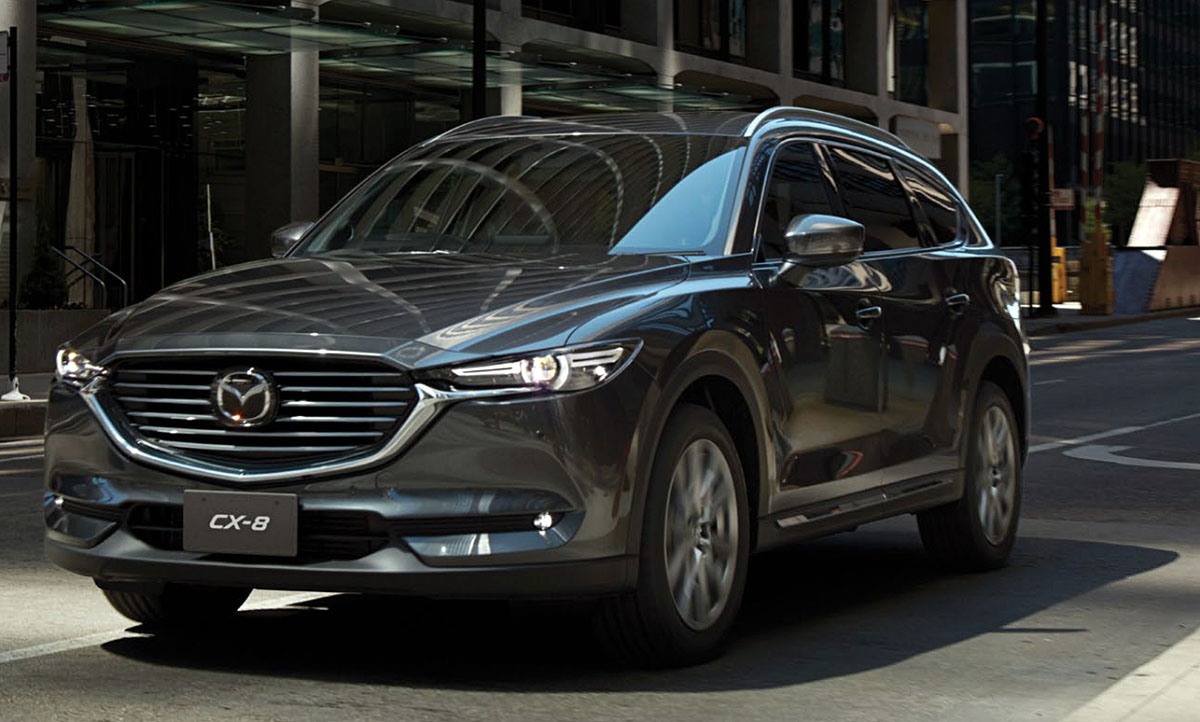 Ever since the the 'Kodo designed', Mazda is well-known their visually pleasing exterior design. The Soul of Motion philosophy carries over into this CX-8 as well. It's not easy to design a big size SUV, but the CX-8 is one of the most attractive looking SUVs on the road today, especially in the Soul Red Metallic color configuration. 
From far, it's quite hard to differentiate the CX-8 with the CX-9, as both share the almost-similar front grille design. The rear end has a horizontal chrome line which differentiates it from the smaller CX-5.
Interior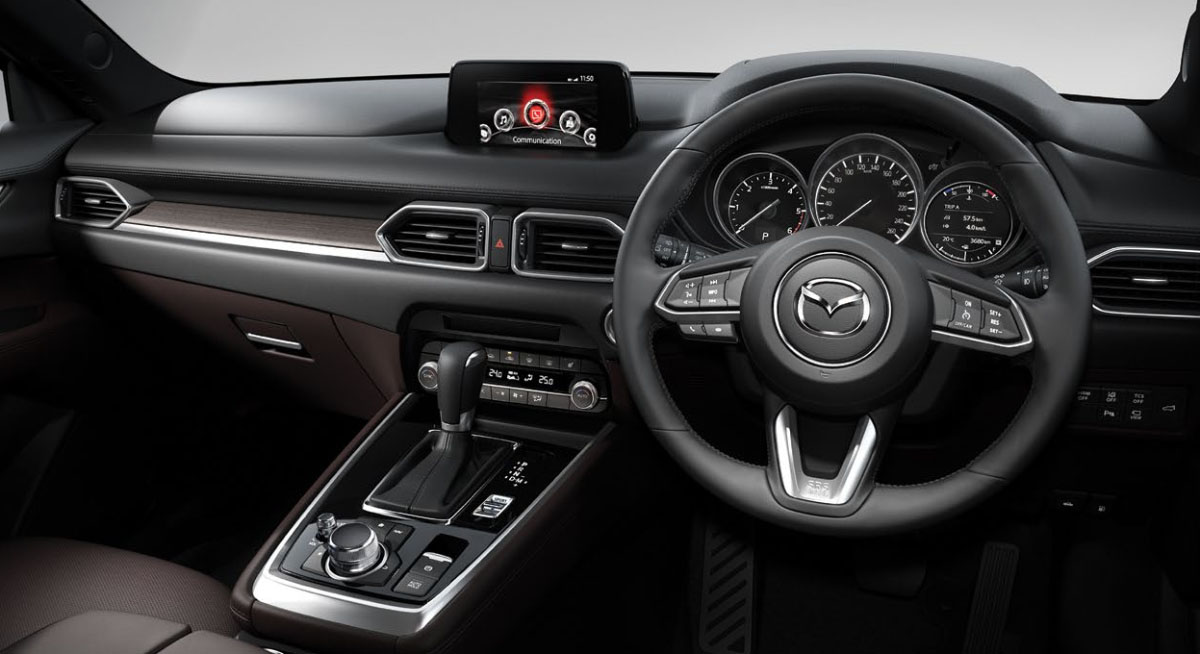 Mazda cars are always one notch above the Japanese competition when it comes to interior quality. From the materials used to the fit and finish, Mazda positions themselves as one-step ahead from the mass market competitors like Honda, Toyota and Nissan. It's almost close to the European cars quality, like the BMWs and Mercedes.
The interior definitely feels more premium than the Japanese counterparts, the control are intuitive, easy-to-use and familiar to anyone who has driven a Mazda cars before.
In the highest variant, Nappa leather seats are used and it makes the car feels plush and really luxury.
Space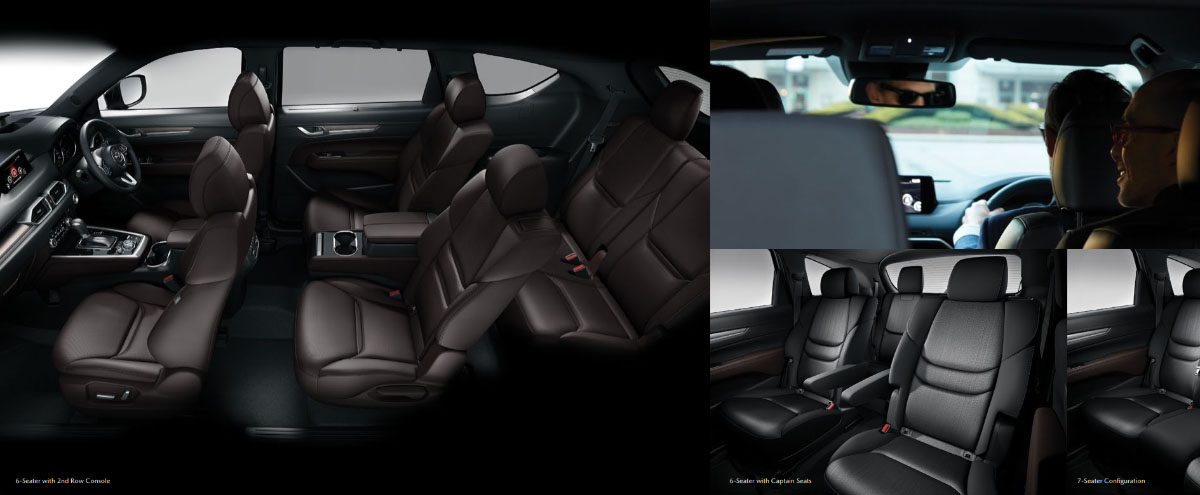 When it comes to 'Family' SUV, space is one of the biggest concern for the potential buyer.
Not all SUVs are created equal. By the numbers, the CX-8 offers extra capacity for cargo and passengers. With all seats upright, there is an acceptable 210-litres of boot space and an additional 33-litres in a hidden floor compartment. When you need more space for luggages, fold down the third row and you get a massive 742-litres of room. Additionally, the 2nd row seats are able fold flat, making it very handy when you need to load and unload long and big items.
The 6-seat variant can fit up to 6 adults, and 7-seat variant can fit up to 7 adults, though any adult taller than 175cm might feel claustrophobic at the third row.
Handling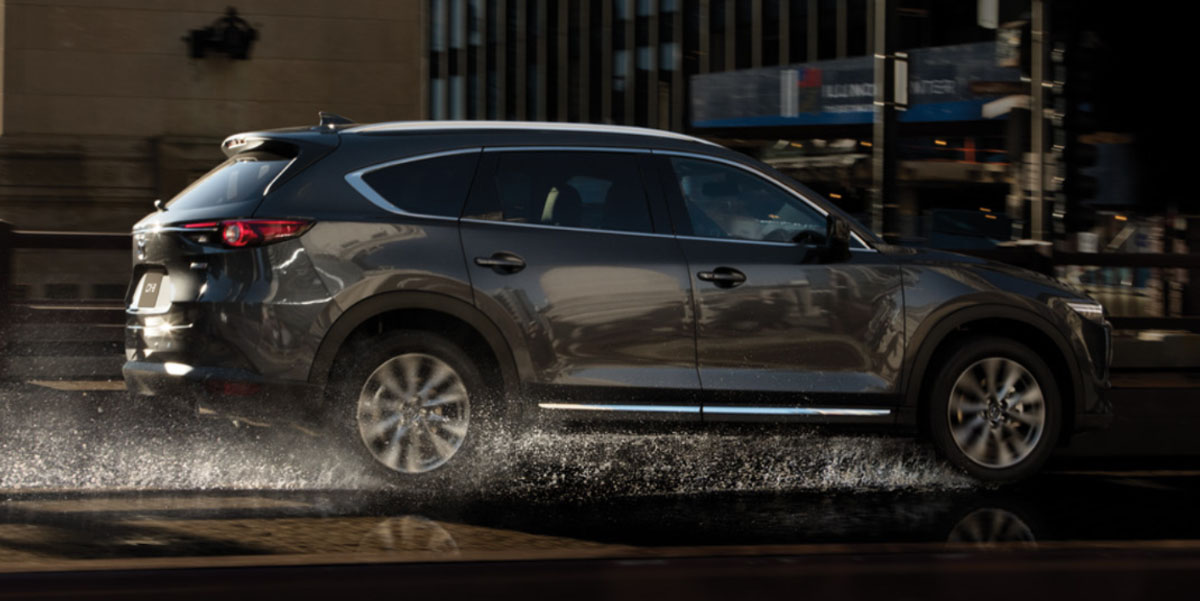 Family cars are infamous for sub-par handling, due to their size, length and build. MPVs are the most notorious for handling and strip away the fun of driving pleasure.
Family SUV is a better alternative when it comes to handling. Mazda makes the icing on the cake as they always put priority in the handling department of their cars. So make no mistake, this car handles much better than any same size SUVs out there.
Cornering are sharp and effortless, with a little bit of a body roll to the passenger as caused by the length of the car (oh physics!). Gear box is smooth and linear, acceleration is acceptable for a car this size and price point.
Pricing
The Mazda CX-8 prices start at RM 179,960.40 for the 2.5G 2WD Mid, RM185,960.40 for the 2.5G 2WD Mid Plus, and topping out at RM 200,960.40 for the 2.5G 2WD High. All three of these variants pack petrol powered 2.5-litre inline-four engines.
There's another top spec model which is the 2.2D 4WD High which comes with a 2.2-litre turbodiesel and all-wheel drive. Pricing stands at RM 217,722.80 for this sole diesel variant.
To book for a test drive or learn more about this Mazda CX-8, please visit Mazda Official Website here.
---